Bunny Wailer Excommunicate Snoop Lion
When Bunny Wailer announced in February that he has excommunicate Snoop Lion from the Rastafari Millennium Council in Jamaica It was no surprise
Snoop Lion, formerly Snoop Dogg, has been beefing with Bunny Wailer since last year.
In a message posted on his Facebook, Bunny Wailer cited "fraudulent use of Rastafari personalities and symbolism."
According to the reggae legend, "Excommunication is a religious
censure used to deprive, suspend, or limit membership in a religious
community or to restrict certain rights within it."
An inside source close to Rastafarian elders in St. James, told Our Source that Bunny Wailer sent Snoop Lion a 5-page letter
excommunicating him from the council.
"The letter outlined numerous reasons why he is being excommunicated from the Council," the source said.

"Some members did not want Snoop excommunicated but it is what it
is, and I personally think he is genuine about his Rastafari faith," the source continues.
"Rastafari is for all of us including ball heads," the source added.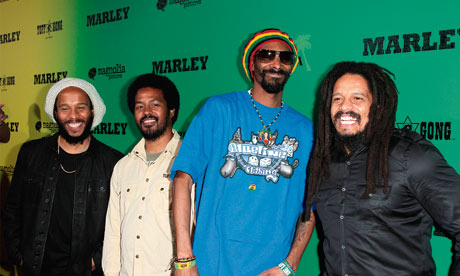 Despite being getting a fight from Bunny Wailer, Snoop Lion has
garnered a lot of support from other prominent figures in reggae music
including the Rita Marley and the Marley brothers.
If You Enjoy Our Updates Please Make A Donation To Help Keep Our Site Going